Dear TMSA family,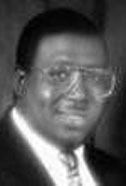 We are deeply saddened to inform you that Dr. Gary Lebby, one of our founding board members, passed away on Thursday morning, September 28, 2017.
Dr. Lebby was instrumental in the establishment of TMSA and its progress. He was a founding Member of the Board for Charter Schools, the Triad Math and Science Academy
(Greensboro) and Triangle Math and Science Academy (Cary, NC). His service to all of our schools will live on in our memories, and he will not be forgotten.
Our thoughts and prayers are with him and his beloved family.  His full obituary may be found at
http://www.greensboro.com/obituaries/lebby-dr-gary/article_41392463-e9ac-52ed-b85b-2138466c3f83.html
Sincerely,
TMSA Administration and School Board Members- Kenan Gundogdu, Carlton Cammon, Ali Tombak, Liz Ferm, Ilknur Kaynor-Kabul, and Mustafa Atay